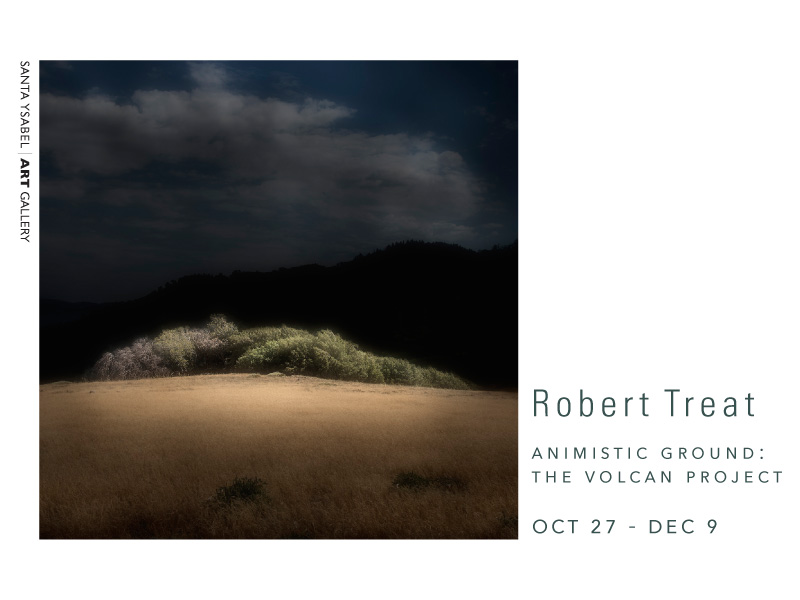 ROBERT TREAT
Animistic Ground: The Volcan Project
October 27-December 9th, 2018
RECEPTION FOR THE ARTIST: Saturday, October 27, 4-7 PM
an exhibition of photographs taken on Volcan Mountain by Robert Treat.
At Santa Ysabel Art Gallery, October 27 through December 9, 2018, will be the exhibit Animistic Ground: The Volcan Project, a one person show featuring photographs of Julian's Volcan Mountain by San Diego County artist and photographer Robert Treat. Opening Reception for the exhibit is Saturday, October 27, 4-7 PM.
In 2017 Robert Treat was given a grant from the Volcan Mountain Foundation to photograph the Volcan mountain range. Rising 5,700 feet, Volcan Mountain (common term is the dominant scenic feature for a significant portion of San Diego's backcountry and is visible from the Pacific coastline 60 miles away. It is the headwaters for four major watersheds, including the San Dieguito and San Diego watersheds flowing to the Pacific Ocean. Treat says of the project: "I have found Volcan Mountain to hold a wonderful mystique and quietness within its wildlands. In this project I've explored this mystery and solitude by photographing its regions that are normally not open to the public".
Admission is free. The public is invited.